Prof. Dr. Dr. h.c. Werner Weidenfeld;
LMU Munich, Haed of C.A.P.
The Center for Applied Policy Research (C.A.P.) at the University of Munich was founded in 1995 in order to bring together the privately funded practice-oriented research work attached to the professorship held by Prof. Werner Weidenfeld. Today, the Center is the largest university policy research institute on European and international questions in Germany.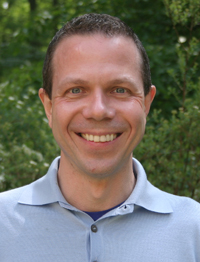 Prof. Dr. Klaus Goetz,
LMU Munich, Chair of Political Systems and European Integration

One core interest of the Chair is the process of Europeanization of the political system of Germany and the role of Germany within Europe. Another focus relates to integration and migration in the European states as well as the relationship of politics, state and religion in Europe. Finally, neo-institutional perspectives on parliaments are part of the research.
Research Group
The wide range of courses offered at the LMU Munich allow, in addition to specialization modules on political theory and political systems, specialization in International Relations and European Integration. The teaching units at the LMU offer regular seminars, which illuminate the European Union from the different perspectives of the political science disciplines. Especially important and characteristic for the group is the combination of research on both institutional processes and developments in policies like energy or research and development, justice and home affairs, foreign policy or transatlantic relations. Further- more, the members of the Research Group have published extensively in well-rated science journals on questions of European Union politics and released landmark books on European Integration.
Teaching Staff
Dr. des. Stefan Jagdhuber
Research Fellow, Chair of International Relations, LMU
Stefan Jagdhuber is a Researcher Fellow at the Chair of International Relations at the LMU Munich. His research focus is on theories of International Relations and European Integration that he uses to analyze the EU's performance on the international scene as well as the integration trajectory of policies belonging to the EU's Area of Freedom, Security and Justice.
He is the academic coordinator of the European Studies Programs of the Munich International Summer University.Stefan Jagdhuber holds a MA in political science and studied in Munich and attended several academic workshops and conferences in the United Kingdom, the USA, Italy and Belgium.